Feministische Perspektiven in der Friedens- und Konfliktforschung konzentrieren sich auf die Geschlechterverhältnisse in Kriegen, Konflikten oder in der Friedenskonsolidierung sowie auf die Machtverhältnisse in der internationalen Politik. Gerade Kriege stellen Frauen vor besondere Herausforderungen: Sie sind nicht nur häufiger Opfer von sexualisierter Kriegsgewalt, sondern werden in der Regel auch von der Teilnahme an Friedensverhandlungen und Entscheidungsprozessen ausgeschlossen. Aber nicht nur Kriege schränken geschlechtersensible Menschenrechte ein, auch autoritäre Staaten und rechte Bewegungen bekämpfen selbstverständlich geglaubte Menschenrechte, wie die reproduktiven Rechte von Frauen oder die Rechte von LGBTIQ+ Personen. Die feministische Friedens- und Konfliktforschung analysiert Ursachen und Folgen von Geschlechterungleichheit und -diskriminierung, blickt aber auch auf verschiedene Gewaltformen, also auf physische, strukturelle und systemische Gewalt, wie z.B. Sexismus und Rassismus, und wie man diesen begegnen kann.
Unsere neue Blogreihe will die Vielfältigkeit der feministischen Forschung in der Friedens- und Konfliktforschung zeigen und politische Erfolge und Misserfolge sichtbar machen. Dafür diskutiert sie feministische Fragen in den Themenfeldern Außen- und Sicherheitspolitik, Friedensförderung, Menschenrechte, Flucht und Migration, sowie gesellschaftspolitische und soziale Gerechtigkeit. Die Blogreihe will zeigen, wie solche inklusiven, feministischen Perspektiven die Friedens- und Konfliktforschung aber auch die politischen und sozialen Verhältnisse weltweit verändern können.
Feminist Peace Research
Feminist perspectives in peace and conflict studies focus on gender relations in wars, conflicts, or peacebuilding, as well as on power relations in international politics. War especially poses special challenges for women, not only are they more often victims of conflict related sexual violence but are usually excluded from participating peace negotiations and decision-making processes. But it is not only wars that restrict gender-sensitive human rights, authoritarian states and right-wing movements also fight human rights that were considered self-evident, such as women's reproductive rights or the rights of LGBTIQ+ persons. Feminist peace and conflict research analyses the causes and consequences of gender inequality and discrimination, but also looks at different forms of violence, i.e. physical, structural and systemic violence, such as sexism and racism, and how these can be countered.
Our new blog series intends to show the diversity of feminist research in peace and conflict studies and to make political successes and failures visible. To this end, in this blog series authors discuss feminist issues in the thematic fields of foreign and security policy, peacebuilding, human rights, displacement, and migration, as well as socio-political and social justice. The blog series aims to show how such inclusive feminist perspectives can change peace and conflict research, but also political and social conditions worldwide.
---
Photo: AJ Colores via unsplash // Banner: Feewiki via Wikimedia Commons (CC BY-SA 4.0)
---
Beiträge // Posts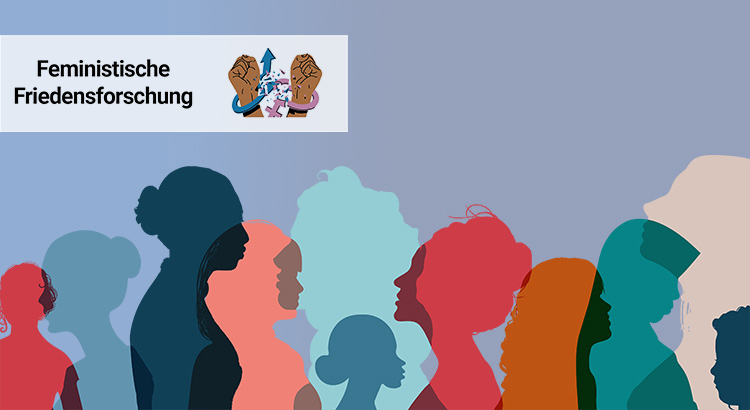 Feminist foreign policy (FFP) should aim at revising patriarchal and colonial power structures, changing exclusive male-dominated decision-making processes, and designing international politics from a perspective of gender justice. With their new guidelines, the German Foreign ...